Factory mags are tough to load, especially those last few rounds.

The EZ-Mag makes it easy.


Factory magazines come with tight springs that feed your round right into the chamber. That tightness makes loading those last few rounds a pain. So how do you make loading easier without reducing spring tension? A temporary release in the spring tension.
MILES BETTER THAN AFTERMARKET LOADERS
The industry's normal answer to hard-to-load mags is aftermarket loaders that help a little. But they don't relieve spring pressure, and they still require a lot of dexterity and strength to use. Plus, they take up space and add another piece of equipment you have to store in your range bag.
The EZ-Mag takes the pressure off, so you can load those last rounds with ease.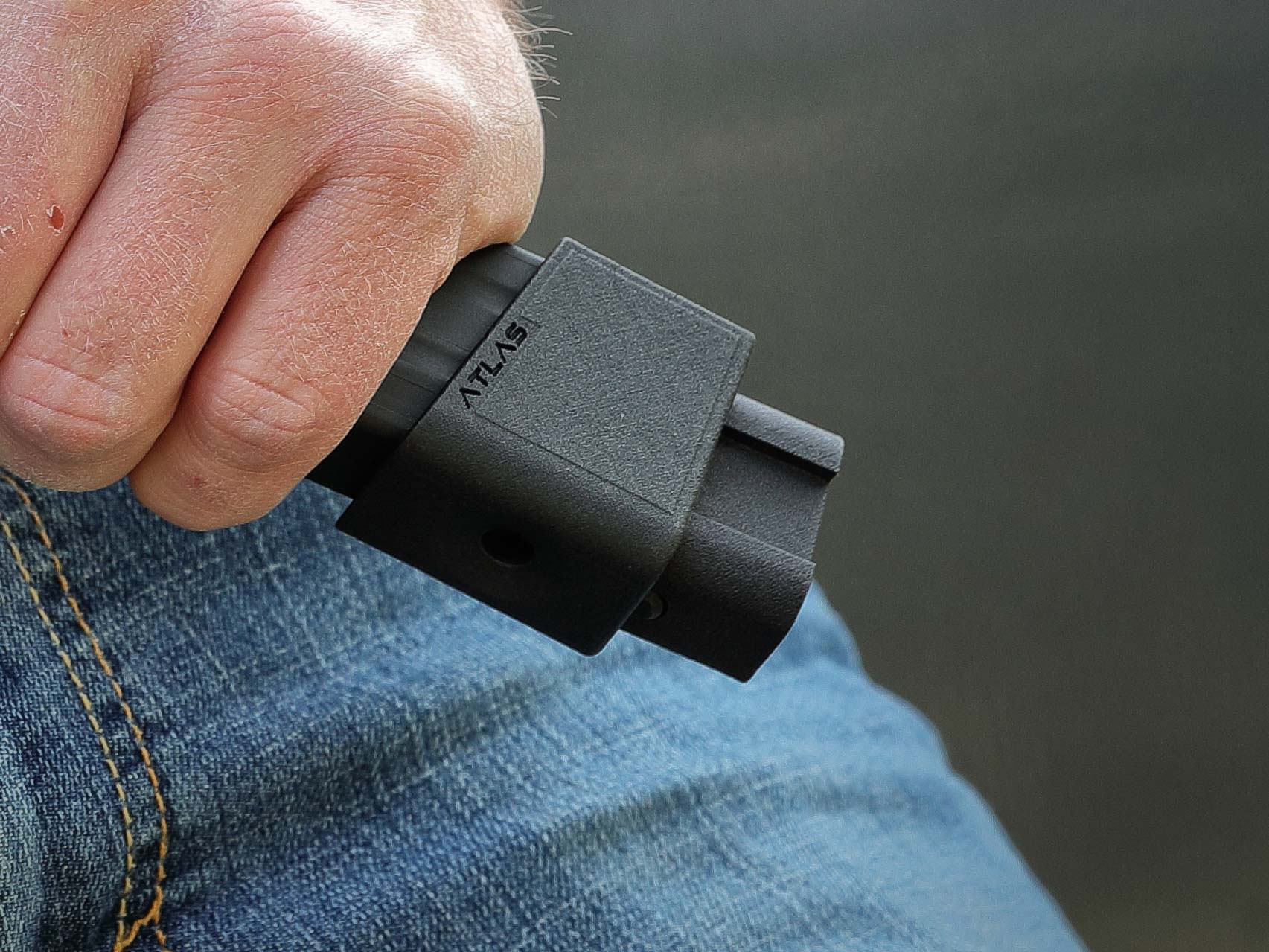 Once you install the EZ-Mag, the baseplate can be released. This reduces the spring tension.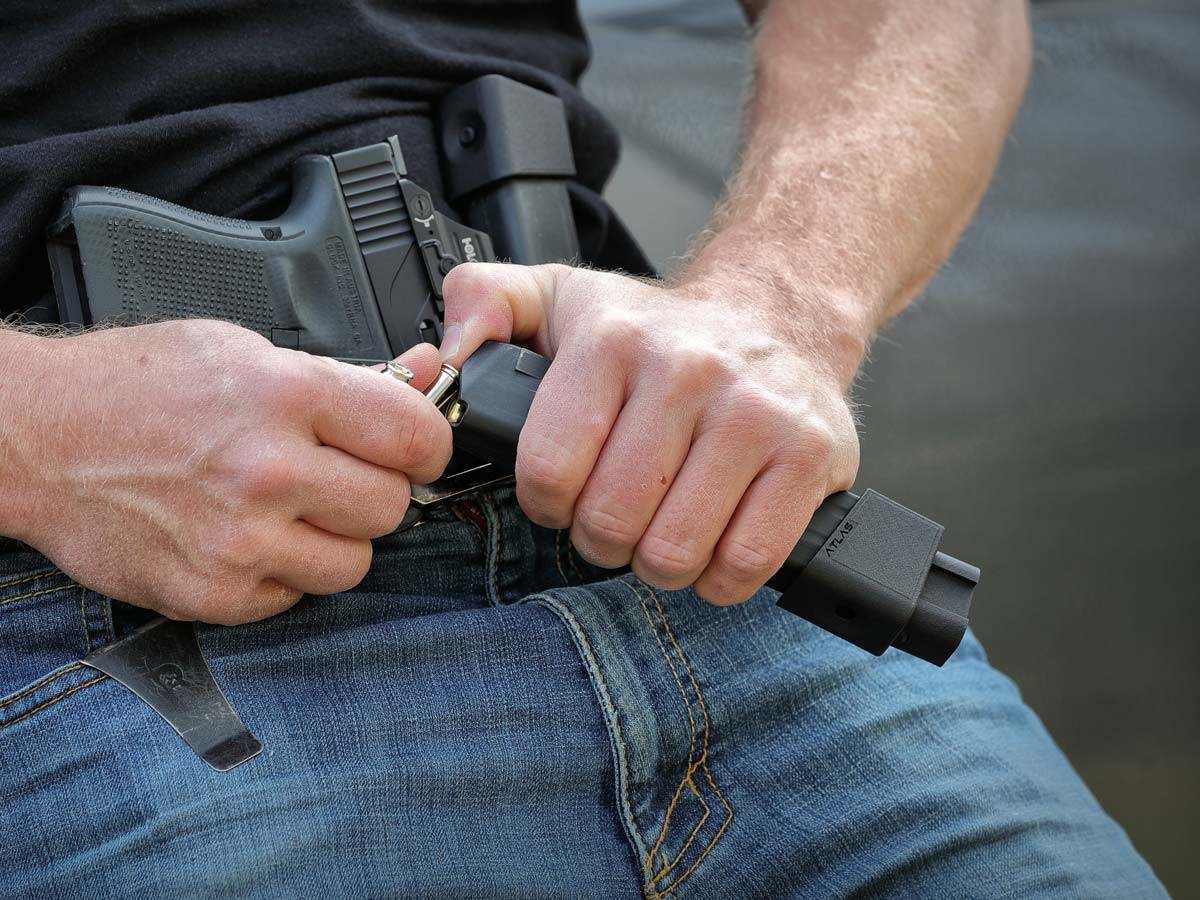 Now that the spring pressure is off, you can load the magazine to full capacity without trouble.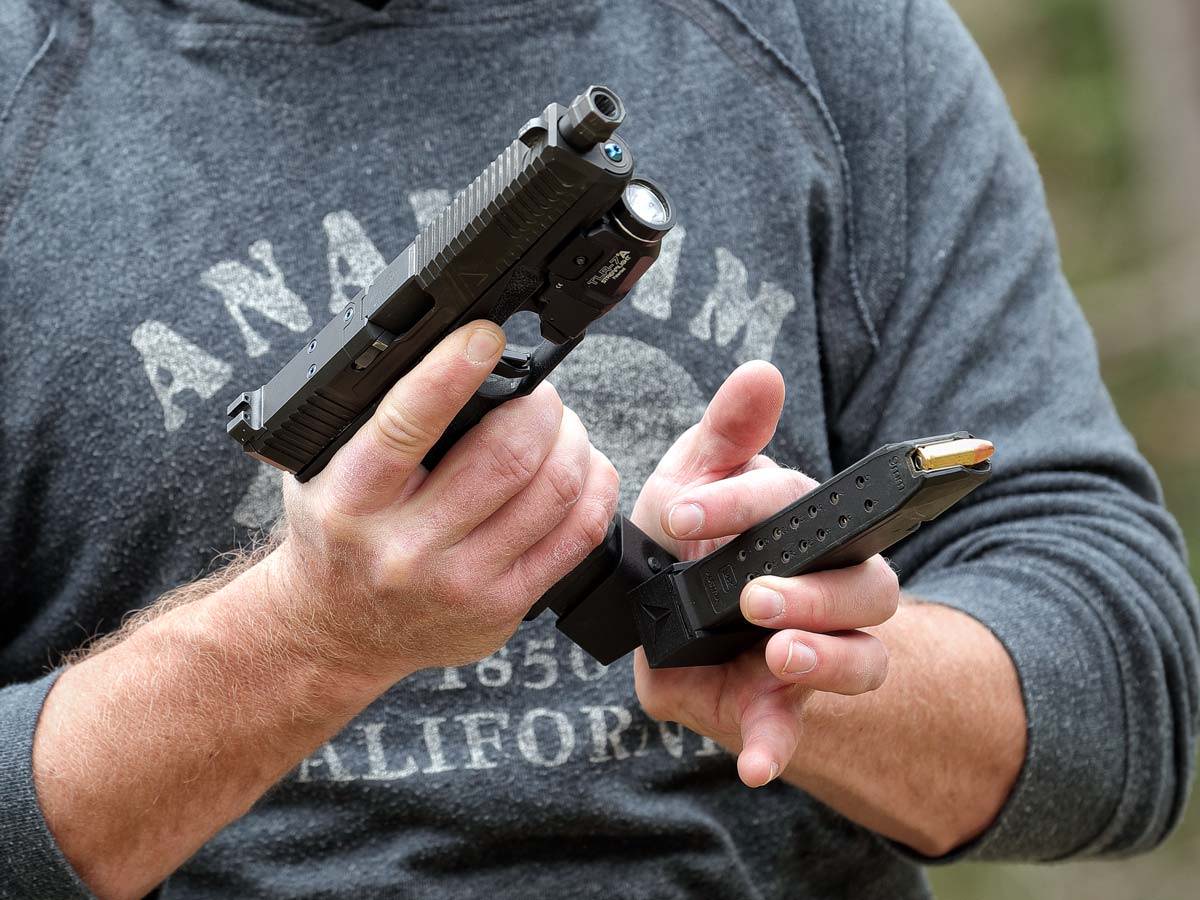 To add back the spring tension so the cartridges feed properly, simply push up on the EZ-Mage extension until it clicks into place.
*To avoid failure, do not release spring tension while magazine is loaded.
The EZ-Mag is for anyone who wants an easier time loading rounds into magazines* including ...


Anyone wounded, who needs to load with one hand.

Anyone with arthritis or lacking the hand strength.

Anyone who wants to load their mags faster and easier.
*This attachment currently fits the Glock: 19, 17, 22, 23, 24, 26, 34, 35, 45
HERE'S WHAT EZ-MAG USERS THINK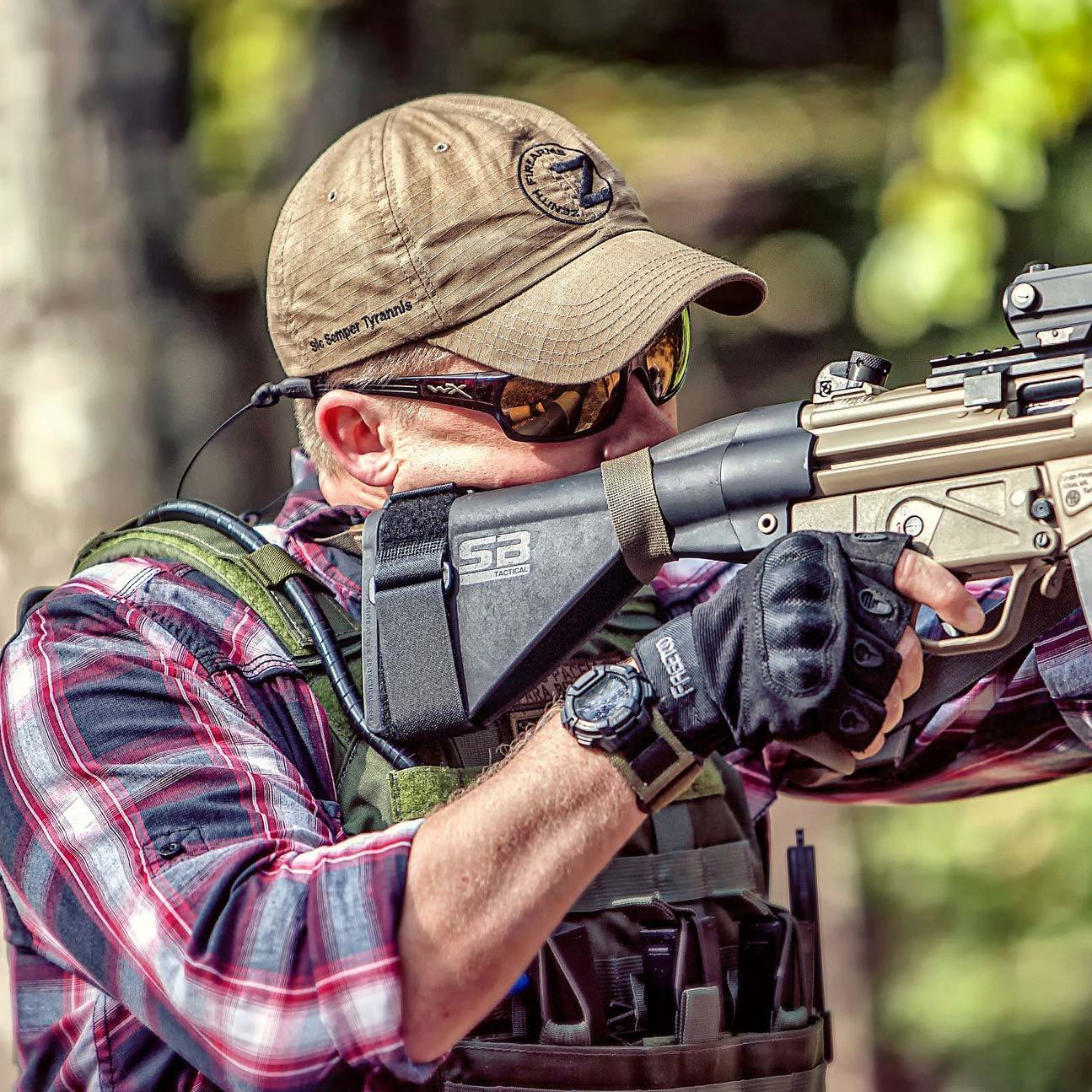 "500 rounds down, the mags are still good, my thumbs still feel good. I'm digging me some Atlas!"
- Chase Welch, Former Marine Infantry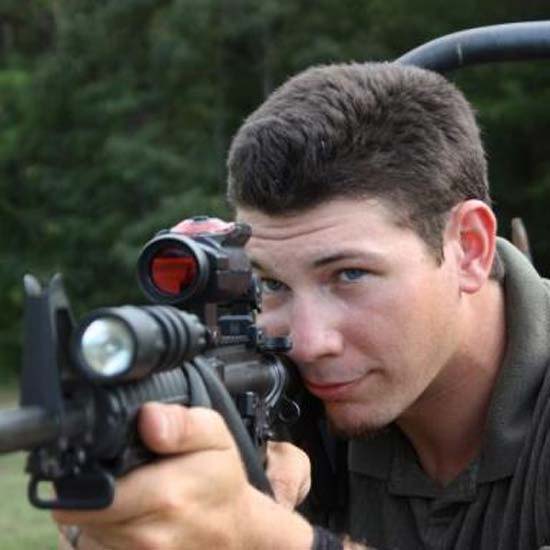 "Loading round 14 or 15 is like loading round 9 or 10"
- Dustin Ellerman, Top Shot Winner
FREE SHIPPING ON ALL ORDERS OVER $75
The easily attachable EZ-Mag allows for easier and faster reloading. Once installed, the baseplate can be released and the spring tension relieved. The magazine is then loaded to its normal capacity with ease. Last step is to lock the bottom back into place and the magazine is ready to use. Do not release spring tension while magazine is loaded, failure may occur. 
(Does not include magazine, just attachment)
This attachment fits all of the magazines listed:
Glock: 19, 17, 22, 23, 24, 26, 34, 35, 45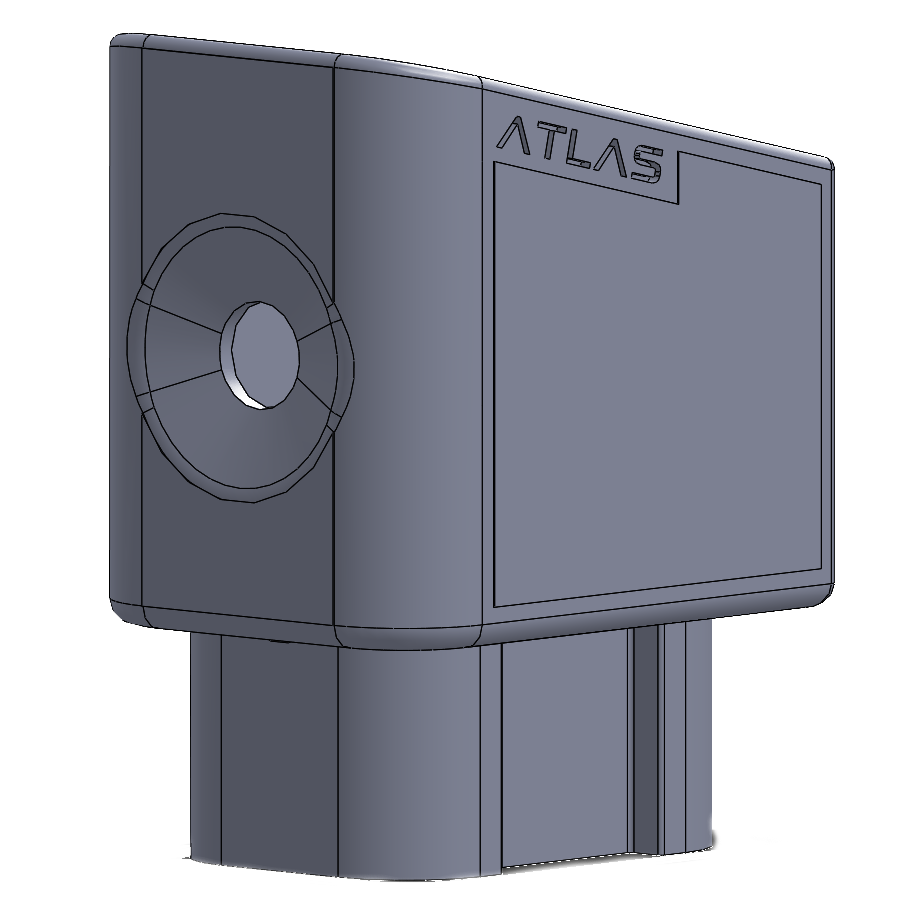 We're already working to bring the EZ-MAG to these five platforms:
- Sig P365
- Sig P320
- Springfield XD Series
- Smith and Wesson XD
- Ruger Max-9